Centrally nestled close to the heartbeatof Bangkok's business district,Nares Private Residences feature a crafted community of selected residents who seek tranquil havens with exclusive lifestyle in the midst of the hustle and bustle of the city.
All major destinations for living, working, learning, well-being and recreation are within reach for all generations of family members living under the flexible residential spaces.
The first-of-its-kind modern contemporary low-rise building offers 24 residences with their own private lift access, whilst providing cutting-edge shared facilities for valuable family moments.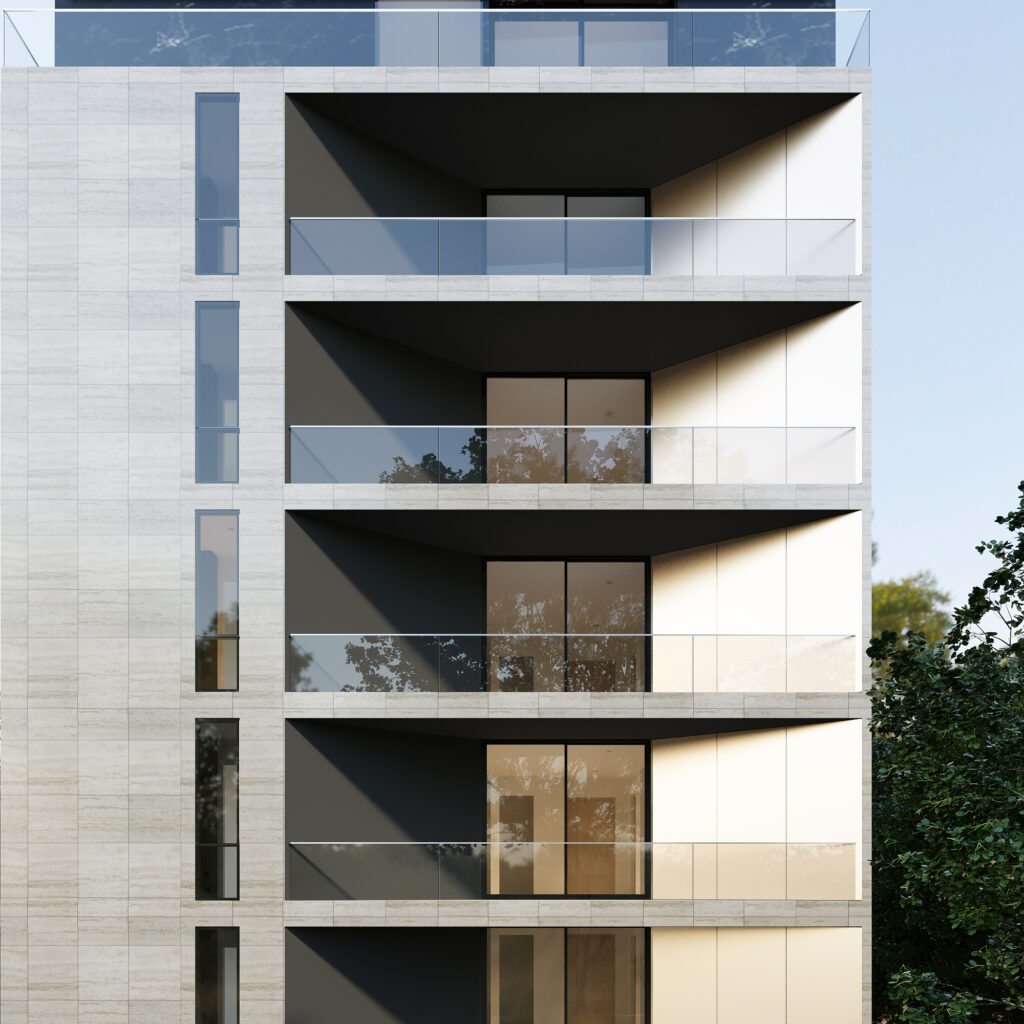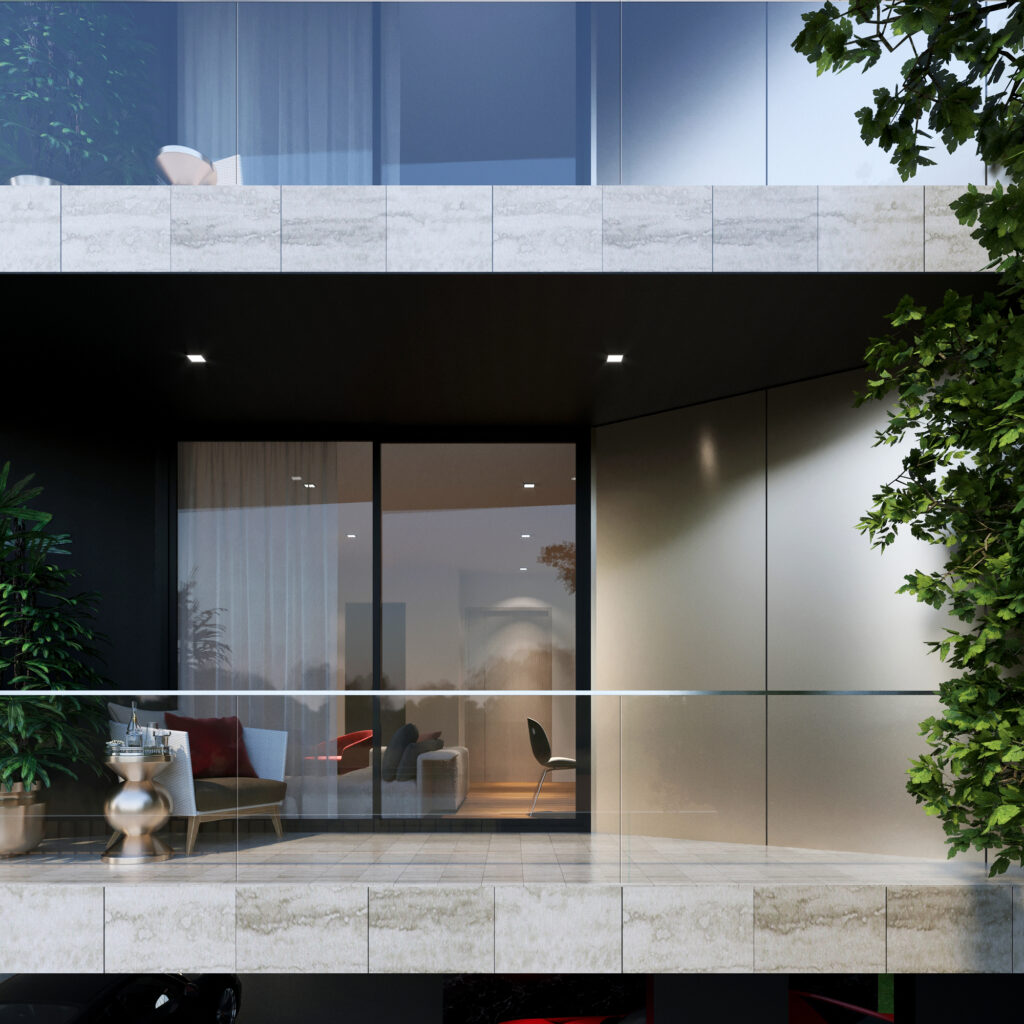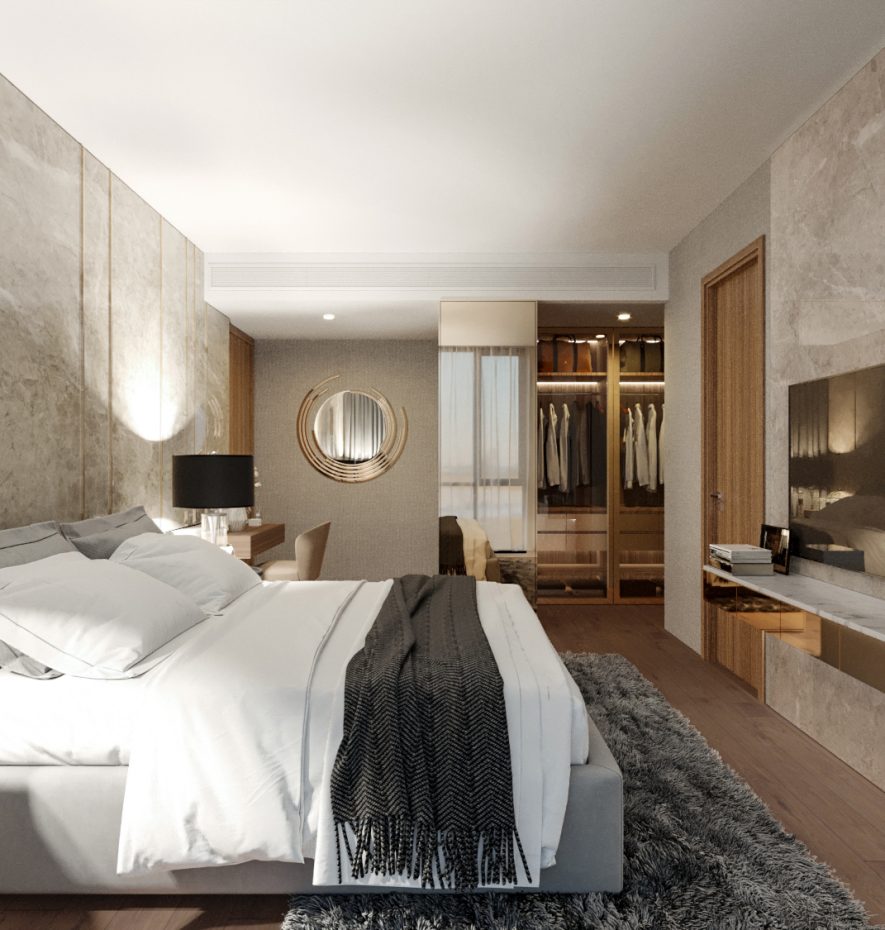 The sense of limitless relaxation reaches its ultimate expression in the most intimate space, and that is the bedrooms. Designed to embrace the surrounding views and nature, all bedrooms have maximized openings. Some bedrooms even have their own pocket terraces and cozy corners of integrated banquettes alongside sunlit windows, providing abundant choices of private activity corners for the dwellers.
Functional bedroom space design is complemented by the soothing color scheme of muted or tone-on-tone materials with the accent of the warm tone of flooring and door paneling.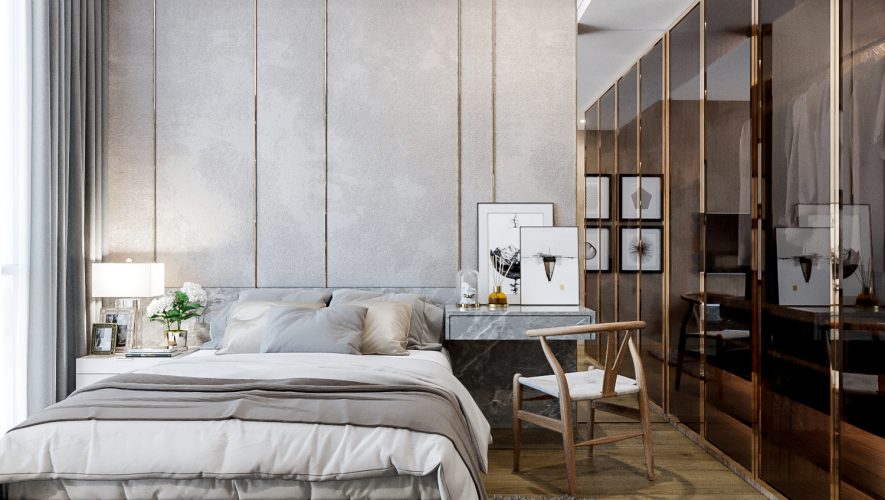 Fine craftsmanship and quality materials of bespoke wardrobes with see-through panels come together to deliver supremely eye-pleasing and impeccably luxurious touch to the bedrooms.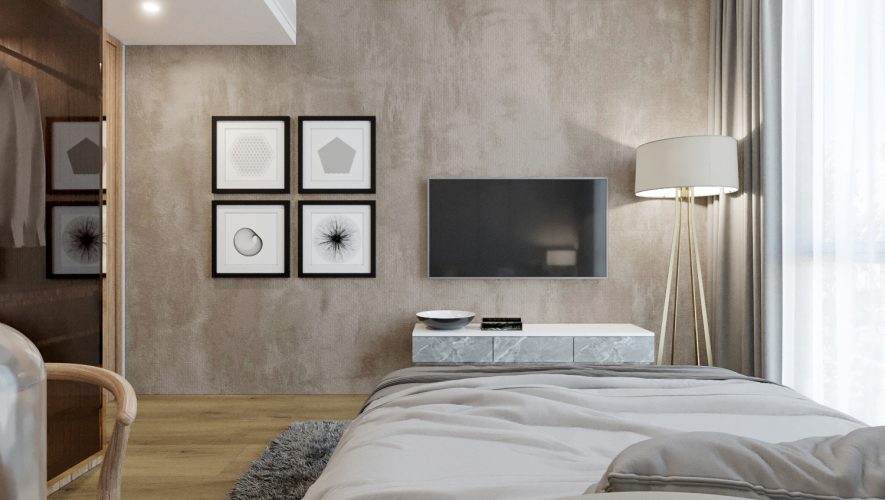 Each sizable and naturally lit master bathroom is equipped with four fixtures. Organic and flowing stone-pattern walls give the bathroom a sophisticatedly white and clean feel. Incorporated with both direct and indirect lighting, sufficient storage spaces and mirror panels portray function and doubled dimensions of the bathroom space.
The combination of finely furnished bedrooms and bathrooms truly reflect your modern sanctuary which bolsters your quality and private moments to end your day. This is how Nares Private Residences can enhance and enrich all aspects of your living.
Nares Private Residences invite you to live somewhere you will love with our thoughtful and timeless design. Each fully-fitted spacious residence offers two full-sized bedrooms with an additional flexible multi-purpose space convertible to an extra bedroom, a home office, a private gym or a kids' room to fit all your needs. All living, dining, cooking and gathering quarters are laid out to create the perfect harmony of space which provides not only connectivity but also privacy when needed. Characterful and relaxing whilst retaining a refined sensibility, our wood-look flooring gives the right balance of tranquil and understated luxury look which can blend cohesively with any styles of your preferred interior decor and color palettes.
The kitchen is a chef's fantasy. The well-appointed kitchen corner, catered for advanced cooking space and appliances, enrobes the dining area to create interaction amongst family members. Elegantly draping a private terrace, distinctive feature tapered exterior walls connect indoor and outdoor living spaces, alongside ambient natural light courtesy of high interior ceilings and glass walls. Neighborhood and metropolitan views are unobstructed by the design of borderless terrace glass balustrades so that you can sit, linger and enjoy your favorite cup of coffee or glass of martini both day and night with a great panorama. These design approaches were incubated and executed to assure unparalleled urban living. 
Directly accessible from the carpark which has over 100% parking capacity for all residences, the lobby forms part of the first welcoming heart of the house with expansive naturally lit space furnished with plush yet comfortable seating. Utmost security system and convenience from the entrance to the lobby are linked with home automation systems in all residences. With only a total of seven levels, the lobby and all residential floors have maximized ceiling heights, connecting the interiors with surrounding views and greenery.
Residents can enjoy their quality time with family and friends at the dedicated common facility building, enrobed in lush landscape. A connection of active and passive spaces is blended seamlessly between a 25-meter long pool, plus a state-of-the-art gym, and a well-equipped co-working space with the home-inspired ambience.